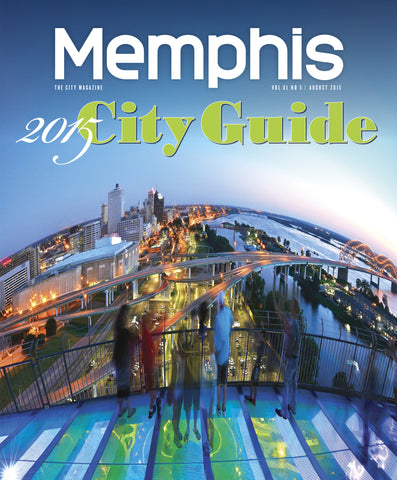 The Annual City Guide Issue

The Newcomer's Guide to Memphis

Arts & Culture

Amateur Sports in Memphis

The Insiders Guide to 42 Memphis Bars and Taprooms

A Tour of the Local Music Scene

The Best Local Memphis Blogs
and lots more!
This issue is great for new arrivals, Memphis visitors, and anyone who wants a comprehensive overview of the city.   Quantity discounts are available by calling the Memphis magazine offices at 901.521.9000.
Related Products
---